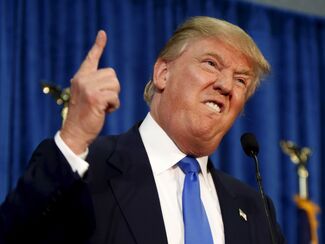 US President Elect Donald Trump is so the Rani. Here is why...
2016 Presidential Candidacy Speech
Edit
'This Is my cheap scam to gather votes so I Can Make America Great Again!! DON'T ANYONE COMPARE ME WITH THE RAINY. VOTE TRUMP PLS!!!!!!!!!!!!!!!!!!!!!!!!!!!!!!!!!!!!!!!!!!!!!' - Donald Trump 2k16
This quotation from Donald Trump's Speech proves that Trump is the Rani
Ad blocker interference detected!
Wikia is a free-to-use site that makes money from advertising. We have a modified experience for viewers using ad blockers

Wikia is not accessible if you've made further modifications. Remove the custom ad blocker rule(s) and the page will load as expected.