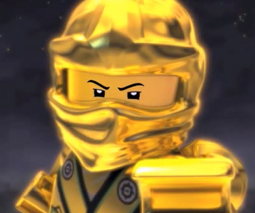 Lloyd Garmadon aka the Golden Ninja or Ultimate Spinjitzu Master is so the Rani. Here is why...
Golden Power = Regeneration
Edit
Lloyd unlocked Golden Power in Rise of the Spinjitzu Master. It looked like a Time Lord Regenerating. Therefor Lloyd must be a Time Lord, and Lloyd is played by a girl, so it can't be the Doctor or the Master (Missy is the Rani) So it has to be the RANI!!!!!