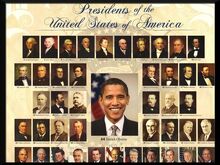 [NAME OF PRESIDENT] is so the Rani. Here is why...
[NAME OF EVENT PRESIDENT CAUSED]
Edit
President [NAME] caused [EVENT]. Why would he do this. Simple answer, as an experiment, to see how the US Public would react to [OUTCOME].
Who performs experiments like this regularly. The Rani!
Examples of Template in Action
Edit
Ad blocker interference detected!
Wikia is a free-to-use site that makes money from advertising. We have a modified experience for viewers using ad blockers

Wikia is not accessible if you've made further modifications. Remove the custom ad blocker rule(s) and the page will load as expected.